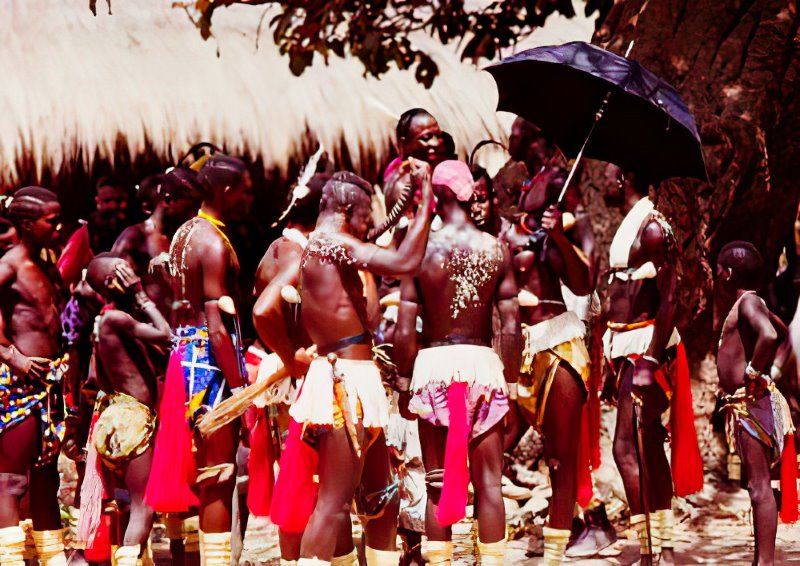 Circuit Taxi Trek Pirogue Mlomp Eloubaline Pte St Georges
Ref : A40



Pirogue,
Trek,
Vehicle
Circuit Taxi Trek Pirogue Mlomp Eloubaline Pte St Georges
Ref : A40
Description : A little hike and motorized dugout to discover the island of Eloubaline and the Casamance River at Pointe St Georges
D1: OUSSOUYE – ELOUBALINE – OUSSOUYE – Approx 10 km TREK 1 H 30 PIROGUE.
In the morning hike 8 km through the villages forming the kingdom of Oulouf . Place of fetishes, cashew processing unit then embark on a pirogue that leads us to Eloubaline . (approx 45 minutes of navigation in the middle of the mangroves )
Lunch and visit of the village (cases à impluvium ) then return to Edioungou.
Return to the camp (approx 3 km depending on the schedule) passing in Oussouye and its quarters.
If possible meeting with the king of Oussouye. Dinner and overnight in camp in Oussouye.
D2: OUSSOUYE – PTE ST GEORGES – MLOMP – OUSSOUYE – Env 12 TREK – 18 KM TAXI
Departure by taxi to the village of Mlomp then trekking (approx 3 h 00) on the paths of the rice field, the passage on the traditional bridges before arriving by areas of savannah to Pte St Georges on the banks of the river Casamance (possibility to observe lamentins according to the days). Lunch then return by pirogue to Djiramaete visits of the huts and the museum where a taxi takes us back to Oussouye
Highlights : The impluvium huts of Eloubaline and Mlomp, the mangrove gallery forests, the Casamance Rive
Details
Duration of the course : 2 days
Difficulty : easy
Itinerary : Oussouye, Eloubaline, Mlomp, Pte St Georges
Meals : 1 dinner 2 lunches
Accommodation : Campement (lodge)