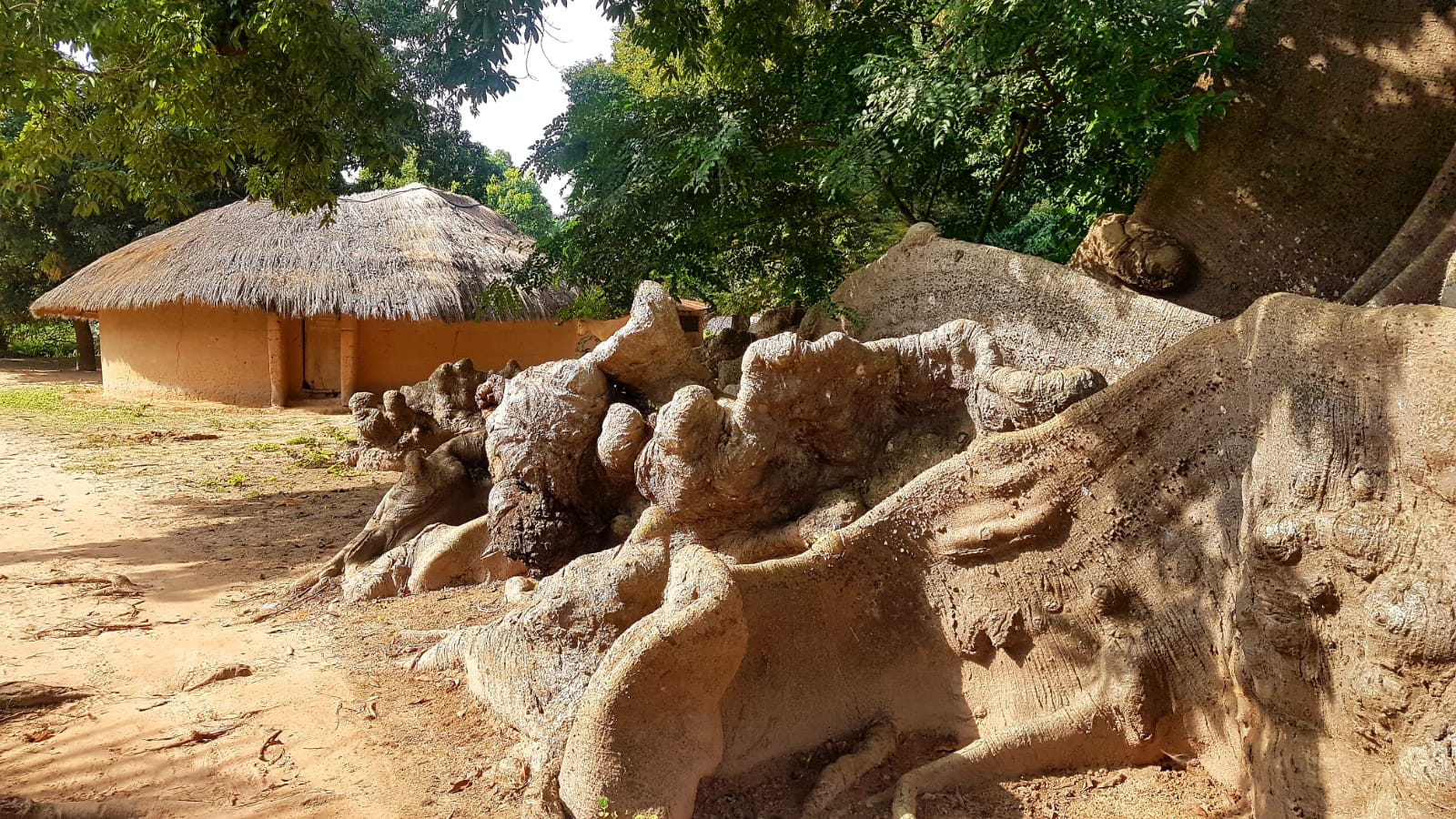 Oussouye – Pointe St Georges -Karabane – Egueye
Ref : A59



Kayak,
Pirogue,
Trek
Oussouye – Pointe St Georges -Karabane – Egueye
Ref : A59
Description: Trekking by canoe and kayak to discover the most beautiful sites of our region and understand the traditions without forgetting the observation of the numerous birds of the mangrove.
D1: OUSSOUYE – SIGANAR – 20 Km
In the morning hike in the heart of 5 villages united by traditions and Diola royalty. Visit of the cashew nut processing centre. Lunch on the spot then in the afternoon loop of 12 km through palm groves and rice fields to visit the villages of Siganar and Karounat (many fetishes, palaver tree) Night in Oussouye.
D2: OUSSOUYE – MLOMP – PTE ST GEORGES – 20 KM
By the tracks of bush bordered of cashew tree, we arrive in the village of Mlomp. Visit of the village (huts and colonnades) and the museum. Lunch on site. We then continue through the rice fields to arrive at Djiramete where we board a pirogue that will drop us off at Pointe St Georges. Depending on the season, we may observe a colony of manatees.
D3 PTE – MLOMP – ELINKINE KARABANE . 10 KM – 30 MN PIROGUE
In the morning, by the tracks of the savanna and by crossing traditional bridges we reach Mlomp where a vehicle takes us to the fishing port of Elinkine where we have lunch. After a visit of the village we take a pirogue which drops us on the island of Karabane. Dinner and overnight in Karabane
D4: KARABANE EGUEYE – 10 KM – 2 HRS KAYAKING
We cross the coconut groves and rice fields of the island from east to west to find a pirogue that takes us to the island of Egueye. Lunch on the island, then in the afternoon we go for a 2 hour kayak trip to discover the bolongs of Diakène (mangrove reforestation project, oysters, numerous birds). Dinner and night in a camp in Egueye.
D5: EGUEYE OUSSOUYE 18 KM
By paths and by crossing the villages of Diantene (many straw huts) and Oukout we join Oussouye. Lunch in camp then in the afternoon walk in the classified forest or a small tour to the market. End of the program.
Note: Possibility with supplement and on reservation, to go up on the platform of Kanoufa on top of a Kapokier tree. 360° view on the river and the savannah.
The impluvium huts of Eloubaline and Mlomp, the mangrove reforestation in Egueye.
Highlights : Highlights : The banco huts, Karabane and its vestiges, Pte St georges and the river, the traditional bridges, the kayak at Egueye.
Details
Duration of the course : 5 days
Difficulty : intermediate
Itinerary : Oussouye - Pte St Georges - Karabane - Egueye
Meals : 5 lunches - 4 dinners
Accommodation : Campement